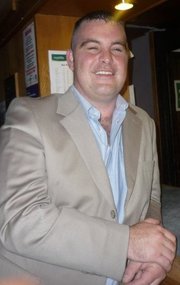 As of Saturday 25thJune 2011 the Red Lion Hernhill will be managed by Ben Edwards, the current chef. Ben will continue his role as head chef, but will also be responsible for the overall day to day running of the pub:
 "I feel that since I have been head chef here at the Red Lion, I have been unable to put forward my ideas for improving both the pub and the restaurant. I feel that the pub has suffered over the last few years and my aim is to get the pub and restaurant back being busy and serving the local community."  
Now, having grasped the opportunity, Ben wants to give us back the pub that we always had. Great food at reasonable prices, a warm welcome, quality draught beers & lagers, but, more importantly, enthusiasm to encourage us all back for more.
Find out more: